The entire FINAL FANTASY video game franchise, which has sold more than 168 million video game copies worldwide, recently celebrated its 35th anniversary. Crystalline Resonance: Final Fantasy, the new and intimate concert features the most acclaimed video game music in the world continues the FINAL FANTASY celebration through various cities worldwide.
For the first-time in an official piano concert, Crystalline Resonance: Final Fantasy features live performances of beloved titles such as "Heavensward" from FINAL FANTASY XIV, "Somnus" from FINAL FANTASY XV, and "Zanarkand" from FINAL FANTASY X.
Wild Faery Company Producer, Julien Mombert recently took part in my 5 Questions With… series. He shared a bit more insight into producing and getting this massive concert ready for its worldwide tour.
HM: Firstly, thank you for taking my questions. I am curious if you could share a bit about your other concert producing work (with Wild Faery), and how it led to you working on this Crystalline Resonance: Final Fantasy concert?
Julien Mombert (JM): As you might already know, we presented PIANO OPERA: music from FINAL FANTASY in 2015-2016 in 12 cities / 11 countries. This was a similar format, but focusing on FINAL FANTASY I to IX. Following the success of this tour, we wanted to continue the format by reaching out to many new cities, and extending to FINAL FANTASY I to XV. This is how the project was born.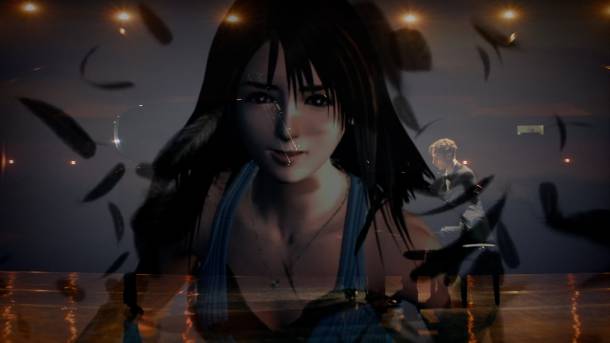 HM: You have worked closely with Square Enix on producing this concert. I understand they chose the music program which will cover FINAL FANTASY I through XV and all composers. How did your team design the production in order for it to travel worldwide?
JM: The choice of songs involved multiple people. We also gave our own recommendations, and then Square Enix discussed this internally with multiple parties, including composers.
In order for the production to be able to travel seamlessly worldwide, we had to make sure we could adapt to multiple styles and size of venues.
HM: In this concert, audiences will experience live music synchronized to in-game video on a large screen. What are some of the technical challenges, if any?
JM: The synchronizing is not as easy as it looks or seems. It requires musicians trained to synchronize with the videos playing behind them, a lot of technical preparation, and setup work specific to each venue stage size and layout.
HM: Now that Crystalline Resonance: Final Fantasy has begun traveling across the world, what has been the reception thus far?
JM: It has been received extremely well. Some people might question having a single piano on stage prior to seeing the show, compared to an orchestra show, but as soon as the show starts and following the multiple rounds of applause, we hear the guests enthusiastically talking about how much they loved the show.
HM: Anything else you'd like to share with anyone for whom Crystalline Resonance: Final Fantasy will be their first video game concert experience?
This show is truly a celebration of FINAL FANTASY with most of the hit songs and music from FINAL FANTASY I to XV, celebrating the 35th anniversary of the FINAL FANTASY franchise. I trust that the concert goers will find the show to be a new and wonderful experience and will recommend to others that it's a show not to be missed!
On this note, I will share a few thougthts on my experience attending the Crystalline Resonance: Final Fantasy concert in Toronto. I could tell fans of the franchise enjoyed it as much as I did.
Photos courtesy of Wild Faery Company.